Killark Led Lighting Now In Stock!
June 28th, 2021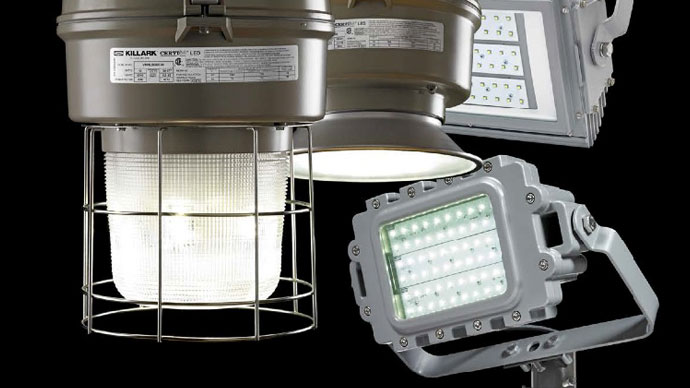 Introducing LED Lighting
Lord Electrical stocks the expanding range of harsh and hazardous LED luminaries and systems.
Killark provides a vast range of lighting fixtures and products for the most corrosive, hazardous locations around. They know how important safety and durability are, and that's why it's their main focus during every step of the design process. Killark explosion proof lighting fixtures can operate in hazardous locations where flammable vapors or combustible dust is present as well as pass applicable NEC, CEC, IECEx, and ATEX safety requirements. Killark products are available in LED, HID, and fluorescent configurations to ensure a bright outlook in hazardous areas. Killark offers everything from floodlights to high bay – low bay and general lighting all the way to more specific warning and signal lighting.